Founder & Chiropractor
David Hausmann D.C.
Dr. David J. Hausmann was born and raised in New Jersey. An Eagle Scout recipient, he graduated with his bachelors from the University of North Carolina at Chapel Hill in 2009 and went on to receive his doctorate degree from Palmer College of Chiropractic in 2012.
Dr. Hausmann has been a part of the Stronghold Health Mission since 2009, and is dedicated to showing people the tools to true health and wellness. Dr. Hausmann has traveled the country interning in some of the largest health clinics receiving advanced training in spinal correction, toxicity, exercise and nutrition from leading professionals in these fields. A practicing doctor for 11+ years, has completed 400,000 adjustments and counting, he has shown great passion in what he does in caring for others and teaching them how to achieve healing through healthy life style choices and the correction and maintenance of a healthy nervous system.
Knowledgeable and kind, Dr. Hausmann spends hours training, studying, and learning the most advanced chiropractic techniques and wellness information to ensure his patients receive the best care possible. His desire to help others drives him to serve and to help meet the needs of local businesses, schools, churches, and other organizations in the community. Stronghold Health is most well-known for being the official chiropractic and performance team for Olympic Governing Bodies and their athletes to achieve optimal performance. Stronghold Health doctors traveled to London 2012 Olympic Games, having a seat in 3 governing bodies, cared for the USA Wrestling, Weightlifting, and Judo teams, helping them bring home several medals including gold for Olympian, Kayla Harrison. In 2014, he was ready to deliver this incredible health care system to the people he loved and cared about, and opened his own clinic here in Nashville. TN. He has since performed over 400,000 adjustments and counting.
Chiropractor
Zack Farmer D.C.
Dr. Zack Farmer was born and raised in Nashville, Tennessee. He received his Bachelor's Degree in Kinesiology from The University of Tennessee. He then graduated magna cum laude from one of the top chiropractic schools in the country, Life University.
Dr. Zack grew up in a chiropractic family and has been getting adjusted since birth. In school, he was passionate about learning everything he could about nutrition, pathology, and orthopedic diagnosis. He was amazed by every aspect of how the human body works and how to actually treat underlying causes, not just the symptoms. In the office, Dr. Zack loves connecting with patients and helping them get the most out of chiropractic care. Other than the spine, he specializes in adjusting extremities such as shoulders, elbows, wrists, knees, and ankles. He is also passionate about nutrition and fitness and enjoys sharing his knowledge about stretching, exercising, diet, and overall wellness.
Chiropractor
Maxwell Jarrell D.C.
Dr. Maxwell Jarrell is a native of the Nashville area, growing up in Bellevue and graduating from Montgomery Bell Academy in 2009. Dr. Max received his undergraduate degree in kinesiology from the University of Tennessee in 2015.
After graduating, Dr. Max moved back to the Nashville area and, in 2017, became part of the Stronghold Health team. Having seen the benefits of chiropractic care and connecting with the patients, Dr. Max realized he wanted to become a chiropractor. Upon this realization, he began his study of the chiropractic field under the tutelage of Dr. Dave in preparation for chiropractic school. After a year at Stronghold, Dr Max enrolled at Palmer College of Chiropractic. Dr Max spent the next three and half years learning from some of the best chiropractors in the world before returning to Stronghold for his preceptorship and his ultimate hiring. Dr. Max is a positive person and brings energy and enthusiasm to every adjustment! Dr. Max specializes in the fitness industry and takes great pride in helping patients with their health and fitness goals.
Co-Owner
Katrina Giuliano Hausmann
Katrina is a Nashville native from Dickson, TN. She married Dr. Hausmann on April of 2017. She received a Master's in Nutrition and Exercise Physiology from Lipscomb University after completing her B.S. in Exercise Science at Tennessee Tech University. She has over 10 years of experience in the exercise industry and 5 years of personal health coaching experience as well.
At a younger age, she saw her brother struggle with his health due to an autoimmune disease. A long road of medical treatments and procedures provided him with no improvement. It wasn't until he was introduced to proper nutrition and exercise that he radically healed and transformed his health. Doctors were astonished! Seeing him fully recovered and healed, Katrina became extremely passionate and driven to help others achieve health and healing through nutrition and holistic methods.
When realizing that chiropractic care can help get to the cause of so many diseases people deal with, and how these simple lifestyle changes could have prevented years and years of unnecessary medications and hospitalizations, Katrina decided to dedicate her life to teaching the world about proper nutrition, exercise, chiropractic care, and living a healthy lifestyle. She is excited to share her commitment to health with everyone here at Stronghold, and her compassion and drive makes her a wonderful addition to our team.
Case Manager
Jordan Giuliano
Jordan is a native Tennessean raised in Dickson, TN. After struggling for years with his health due to an autoimmune disease, he was introduced to proper nutrition. The combination of nutrition and chiropractic therapy has helped him achieve more than his doctors ever thought possible. This is what drives his passion for Stronghold Health and helping our patients succeed in their care. His hard work ethic has been vital to helping Stronghold succeed in their mission to help others.
Softwave Director
Katie Skoby
Katie Skoby was born and raised in the suburbs of Chicago. After high school she attended Western Kentucky University's Gordon Ford College of Business and graduated with a bachelors of science in Strategic Marketing. 
While studying at Western Kentucky, she worked as a marketing intern at the Fruit of the Loom Headquarters in Bowling Green, KY. In June 2020, after graduation Katie moved to Nashville and began working for Stronghold Health. Katie has loved getting to know Stronghold's wonderful patients and being a part of its mission to inspire and empower others to elevate their health and wellness.
Massage therapist
Liz grimm
Liz has over a decade of treating and training some of the country's top Olympic and professional athletes and touring artists. Most often found intensely watching from the sidelines, Liz's observational skills have transformed how she approaches her clients, finding the minute details which set off macro-changes. Her skill set ranges from manual therapy to performance coaching to corporate health and wellness leadership.
Chiropractic Assistant
Justice Steward
Justice is from a small suburb in Southern California. She has been a childcare provider for the last several years. When she worked as Residential Counselor at a boarding school she learned more about her passion for people and their healing process.
She moved to Nashville in the summer of 2021 to pursue her Songwriting career and can already see the impact this environment has on her craft. When she heard about the opportunity to work at Stronghold she jumped at the chance to be a part of such a great team!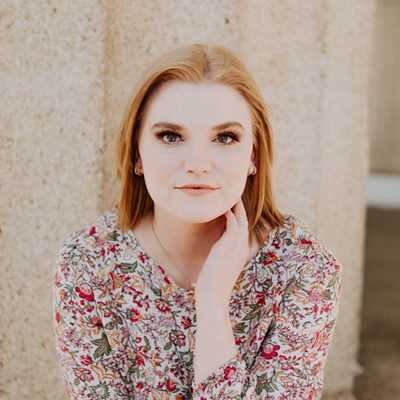 Chiropractic Assistant
Lauren Rose Thayer
Lauren Rose Thayer was born and raised in southwestern Pennsylvania. She received her Bachelor's degree in music education at Westminster College in New Wilmington, PA in 2016. Shortly after college, Lauren moved to Nashville, TN and completed her Master's degree in vocal performance at Belmont University in 2018. 
A full-time teacher before the 2020 pandemic, Lauren felt called to change career paths and pursue singing and songwriting professionally.
She surprisingly found Stronghold Health through several friends, colleagues, and even her roommate who were all patients. Due to her own spinal issues due to extensive performing, Lauren has benefitted from chiropractic care since she was in high school. She has really enjoyed introducing fellow musicians to chiropractic care as well as building relationships with current patients. Lauren is very excited to be a part of the Stronghold Health family!
OFFICE HOURS
---
Monday
7:30am - 10:30am
3:30pm - 6:30pm
---
Tuesday
3:00pm - 6:00pm
---
Wednesday
7:30am - 10:30am
3:30pm - 6:30pm
---
Thursday
3:00pm - 6:00pm
---
Friday
9:30am - 12:30pm
---
Saturday & Sunday
Closed